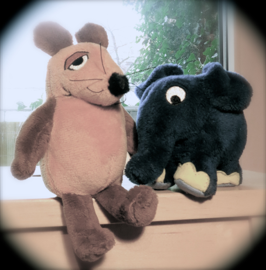 pro audio software
Ulrich Zurucker: Audio Maniac, Software Engineer, Geek.
Born 1980, located somewhere in Southern Germany.
It all started with a degree in EE and a Fender Stratocaster... made an audio-engineering diploma @ SAE in 2000. Never wanted to work in a studio, headed for a pro-audio career in the live-sound-reinforcement business.
Loved my Mac, hated my CD-Players. Started coding - red Curtain was born, earned interest. Dig deeper into audio measurement, LAMA came alive.
Had enough of live business. Back to university, still trying to get a BS in CS. Quit my old job, joined the acoustices and sound design team of an automotive company. Liked the job, but the company was too big: started again as a freelance software engineer, today working as a full-time developer in company taht helps people getting their media assets managed.
Want to meet me? Get on your bike and find me, somewhere between Munich and Belluno.
Hire Me
You are in need of some piece of custom software? You need somone who understands the business of audio-engineering & media-production? Let it be a crazy AudioUnit or a business application: I might be the one creating it!