sononum.net Behind the scenes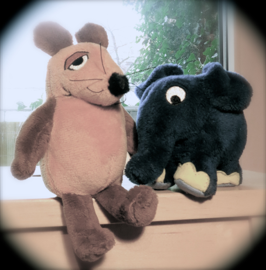 sononum: a pro audio software company.
Ulrich Zurucker: Audio Maniac, Software Engineer, Geek.
Born 1980, located somewhere in Southern Germany.
It all began with a degree in EE and a Fender Stratocaster... made an audio-engineering diploma @ SAE Munich back in 2000. Never wanted to sit in a studio, headed for a pro-audio career in the live-sound-reinforcement business.
Loved my Mac, hated my CD-Players. Got reminded to all the EE stuff and started coding - red Curtain was born, earned interest. Dig deeper into audio measurment, LAMA came alive.
Had enough of live business. Back to university, still trying to get a BS in CS. Quit my old job, joined the acoustices and sound design team at BMW. Loved the job, but the company was too big: start again as a freelance software engineer.
Want to meet me? Get on your bike and find me, somewhere between Walchensee and Riva del Garda.
Hire a Pro
You are in need of some piece of custom software? You need somone who understands the business of audio-engineering & media-production? Let it be a crazy AudioUnit or a business application: You found someone who can create it!